Brandy Fowers
Broker/Owner - REALTOR® ABR MSR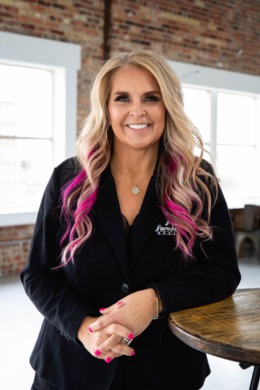 Hi there! Let me tell you alittle about myself. I live in Box Elder County on my farm. I have 3 kids, 3 dogs, 2 tortoises and just started my herd of Highlander's! I own 2 buildings on Main Street in Brigham City.  I help my parents at the Livestock Auction selling cows. I was a school psychologist for 11 years, I also previously owned an antique shop where I specialized in estate sales. I have connections all throughout the state of Utah and Idaho.
I started my Real Estate career with Better Homes and Gardens which I loved and then made the decision to open my own. I chose the name Farmhouse Realty Group. The history of the name is due to the first homes ever built and the American Dream. 
We here at the Farmhouse Realty Group want to thank you from the bottom our hearts for supporting  the crazy train that we are, while we promise to take the upmost care of you and your real estate needs. We couldn't/wouldn't want to do it without any of you. 
I personally want you to know that each of you have changed my life forever and we as a team look forward to be part of your story. From first homes to farms and every acre in between.